Online-Shop
TILLIG Modellbahnen GmbH
Promenade 1
01855 Sebnitz
Tel.: +49 (0) 3 59 71/903-0
Fax: +49 (0) 3 59 71/903-19
E-Mail: info@tillig.com
Online-Shop
Online-Shop
Our Online-shop has replaced the previous mini shop because it no longer met the existing requirements.
Our online shop currently includes the following range:
- the complete range of tram tracks in the nominal sizes H0 and H0m / TT
- TT assortment (vehicles, Advanced track, bedding track grey, beginner sets)
- H0 assortment (vehicles, ELITE-rail track, Advanced track)
- H0m/H0e assortment (vehicles, three-rail track, bedding track brown)
- special models of the Modellbahn-Galerie
- printed matter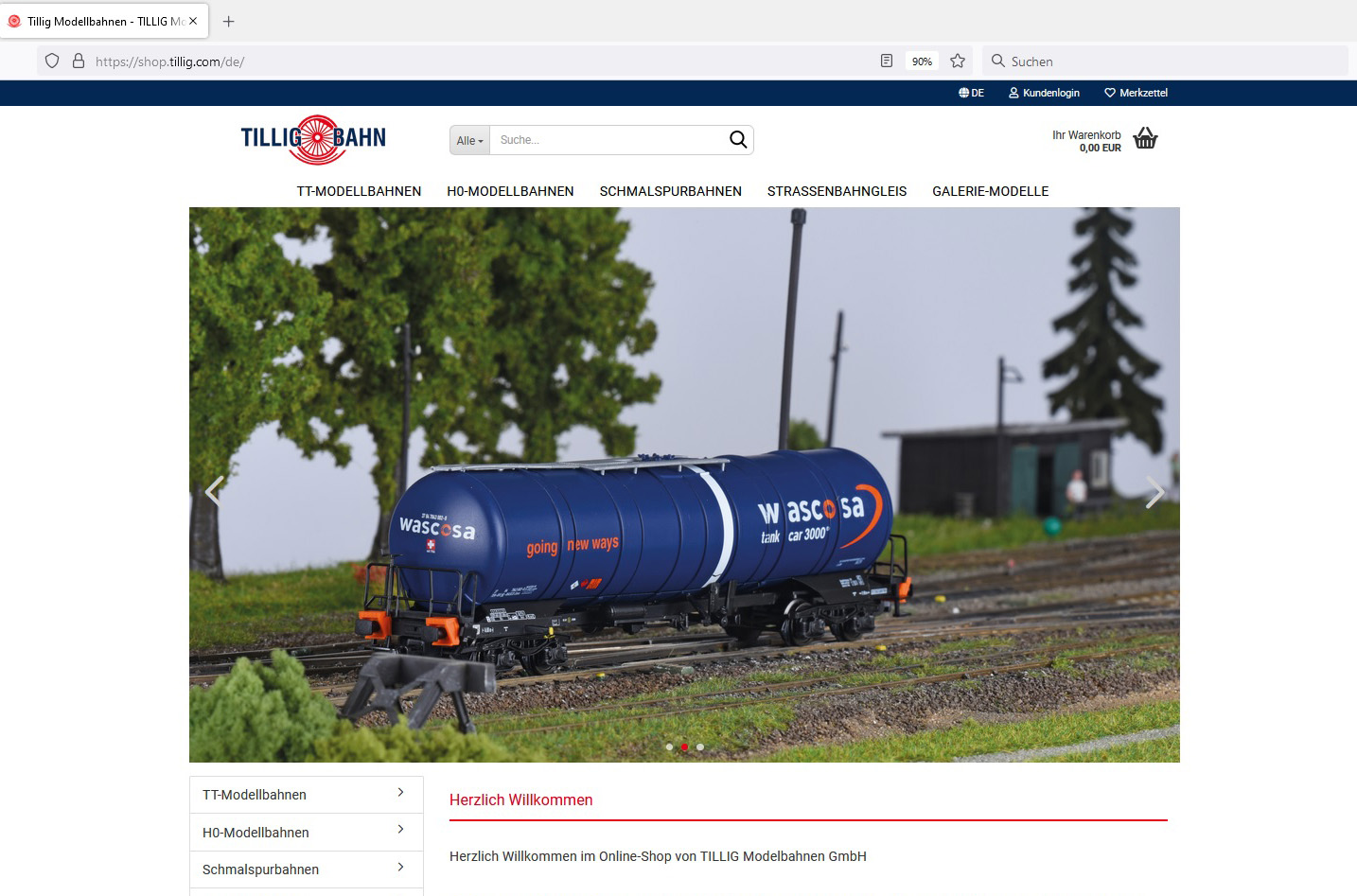 Notice
Due to the fact that model railway items are items where the purchaser requires good advice when buying them, they are predominantly sold through specialist retailers.
Do you not know of any TILLIG specialist retailers in your vicinity? Then you can search for a specialist retailer on the map of traders. However, if you should really fail to find a specialist retailer you can contact there, then feel free to contact our Museum & Gallery. We'll be happy to help.