Narrow gauge railways
TILLIG Modellbahnen GmbH
Promenade 1
01855 Sebnitz
Tel.: +49 (0) 3 59 71/903-0
Fax: +49 (0) 3 59 71/903-19
E-Mail: info@tillig.com
Narrow gauge railways
Narrow gauge railways
In the past few years we have extended our range of H0 narrow gauge railways in the nominal scales H0m and H0e. In addition to the first locomotive models of the BR 99, we can also offer you a large number of different passenger carriages and luggage carriages. Various good wagons in different designs, whether they are covered or open goods wagons, but also pivoting bolster wagons are included in our range of products.

This special diorama was kindly made available to us by Schmalspurfan.com at the Toy Fair 2017 in Nuremberg.
Further developments can also be anticipated in the next few years in the narrow gauge railway sector. For 2018 we can now already hold out the prospect of an additional new diesel rail car T1 in the H0m and H0e nominal scale.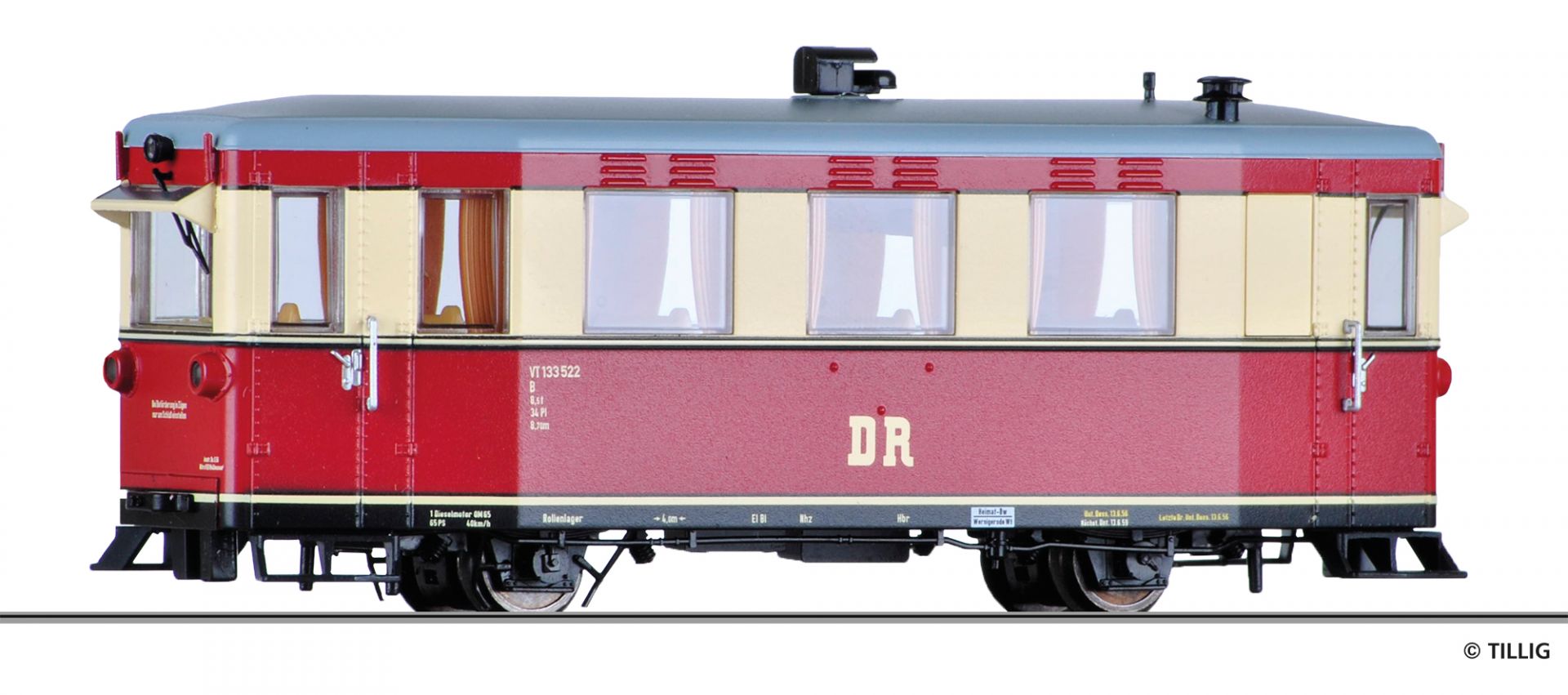 You will find a product presentation of the DR and MEG variants here.