Sound BR 38
TILLIG Modellbahnen GmbH
Promenade 1
01855 Sebnitz
Tel.: +49 (0) 3 59 71/903-0
Fax: +49 (0) 3 59 71/903-19
E-Mail: info@tillig.com
Sound BR 38
Installation of sound decoder and loudspeaker into BR 38
The steam locomotives of the series 38 (e.g. No. 02020) are already prepared at the factory for the retrofitting of sound decoders and speakers.
At the factory the article no. 92653 steam locomotive BR 38.10 of the RD, epoch III is equipped with a sound function. You can listen to this sound here.
The following items are required for the retrofitting:
| | |
| --- | --- |
| Sound decoder: | ESU Loksound micro V4.0 Next 18, product no. 54898 |
| Loudspeaker: | Tillig, product no.. 66050 |
The interface for the installation of the sound decoder and the installation location for the loudspeaker are in the locomotive tank.
1. Remove the fire door with the circuit board.
2. Remove the driver's cab.

3. Detach the screw on the bottom side and remove weight.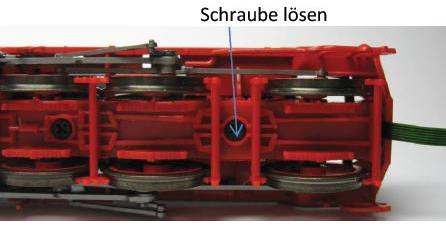 4. Remove weight.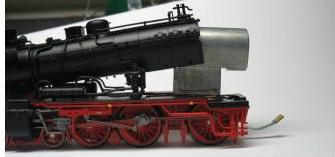 5. Attach speakers in the weight. The necessary opening for the cable is already present.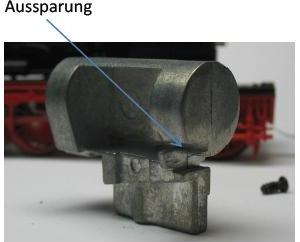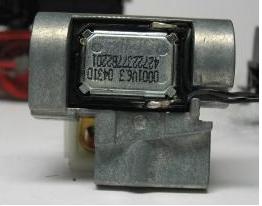 6. Install the weight and solder the speaker cable to the circuit board.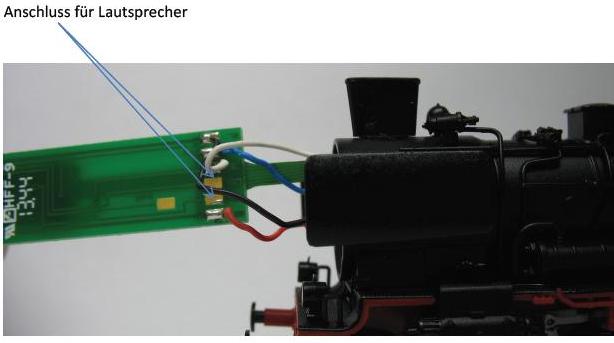 7. Install the decoder and mount the fire door.