Unique editions
TILLIG Modellbahnen GmbH
Promenade 1
01855 Sebnitz
Tel.: +49 (0) 3 59 71/903-0
Fax: +49 (0) 3 59 71/903-19
E-Mail: info@tillig.com
Unique editions
Unique editions
All the following models are unique editions, last date of order: march 31st 2022.
Here is an overview of the TT, H0 and narrow gauge unique editions for 2022.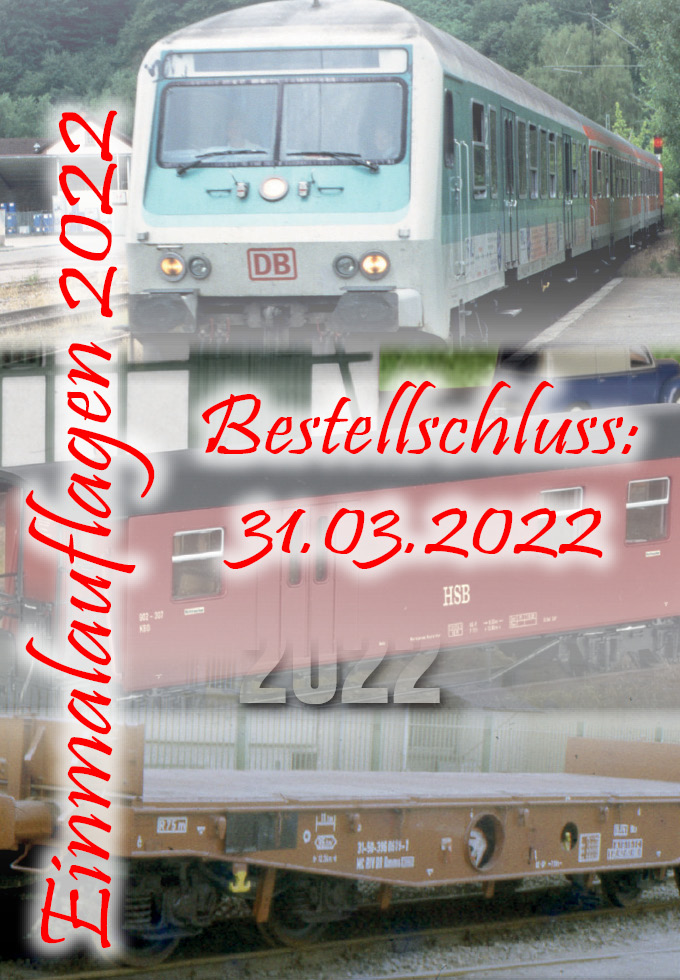 The deadline for ordering the unique editions in 2022 has expired.
We would like to thank you for the numerous orders and are pleased that all 2022 unique editions will be produced.
As every year, we have planned an additional reserve quantity for all unique editions in 2022 that have been confirmed for production. This has turned out to be "slightly higher" for the 2022 unique editions, so that those who decide late have the opportunity to order these one-off editions from specialist retailers.
(Status: april 06th, 2022)