Unique editions
TILLIG Modellbahnen GmbH
Promenade 1
01855 Sebnitz
Tel.: +49 (0) 3 59 71/903-0
Fax: +49 (0) 3 59 71/903-19
E-Mail: info@tillig.com
Unique editions
Unique editions
All the following models are unique editions, last date of order: march 31st 2022.
Here is an overview of the TT, H0 and narrow gauge unique editions for 2022.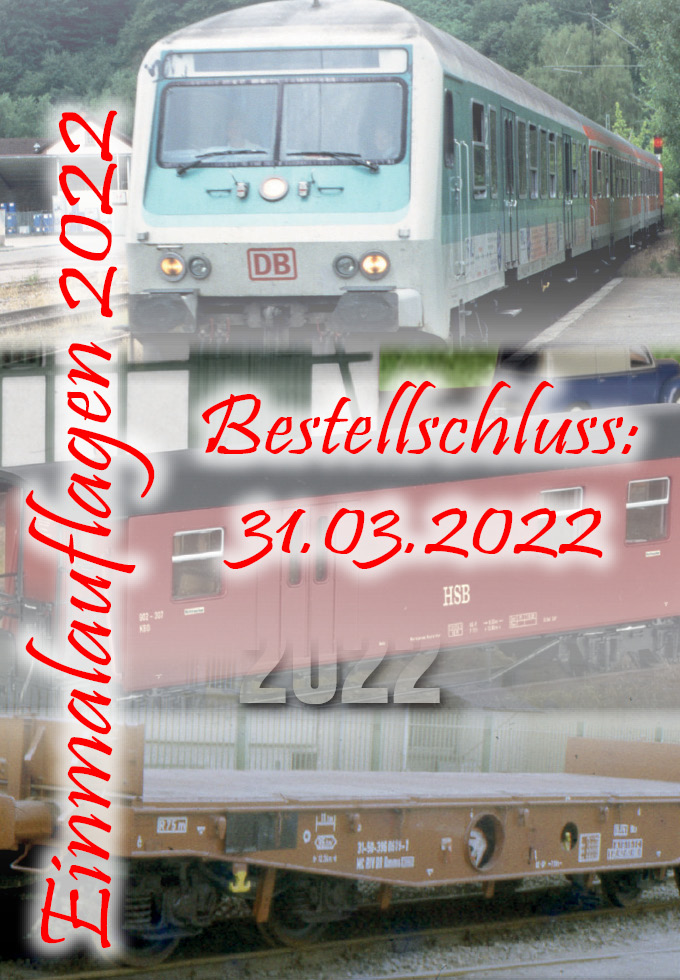 The deadline for ordering the unique editions in 2023 has expired.
We thank you for the numerous orders.
The following items will not be produced due to insufficient pre-order numbers and will unfortunately have to be omitted without replacement:
Gauge TT:
04399 Electric locomotive 110 226-8 of the DB, Ep. IV
04473 Electric locomotive 189 091 of the MRCE / Rotterdam Rail Feeding B.V., Ep. VI
Gauge H0:
72015 Steam locomotive No. 185 of the Halle-Hettstedter Eisenbahn AG, Ep. II
As every year, we have planned an additional reserve quantity for all unique editions in 2023 that have been confirmed for production, so that those who decide late have the opportunity to order these one-off editions from specialist retailers.
(Status: april 05th, 2023)