TILLIG Modellbahnen GmbH
Promenade 1
01855 Sebnitz
Tel.: +49 (0) 3 59 71/903-0
Fax: +49 (0) 3 59 71/903-19
E-Mail: info@tillig.com
Home
Welcome!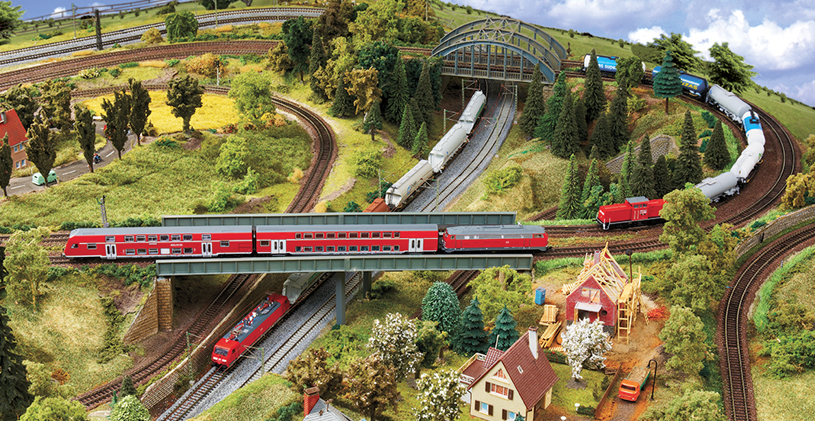 We welcome you to our newly designed museum in the TILLIG model railway gallery.
Sebnitz: Well known as a city of art and silk flowers and obviously also famous as the company headquarters for the traditional and world's largest manufacturer of the well-known TT model railway sets. Discover the longstanding history of model railways in our museum. Here you can review the more than 100 year history of model railways. In this process view a comprehensive number of documents, photographs, showpieces and model railway sets. In addition we will present numerous handmade prototypes of our current new design in our museum which are not yet available in the shops. In our newly designed training and seminar room we offer you the most diverse events and seminars in the future which focus on the theme of "model railways".
You can rummage around in the current TILLIG-TT- and H0 range to your heart's content in our store. Our customer services as well as the TT-Club information point offer first class service on site.
A lot of reasons that speak in favour of you visiting our TILLIG model railway gallery.
Come and join us, we are looking forward to your visit to Sebnitz!
Opening hours:
| | |
| --- | --- |
| Monday until Friday: | 10:00 am until 5:00 pm |
| Saturday: | 10:00 am until 4:00 pm |
| Sunday (November until December): | 1:00 pm until 4:00 pm |
| National holidays (except Sundays): | 1:00 pm until 4:00 pm |
The Museum and the Modellbahn-Galerie remain closed on 1 January, Good Friday, Easter Monday, May 1st., Whit Monday, Ascension of Christ, 24.12. until 26.12 and on 31.12.