News/Events
TILLIG Modellbahnen GmbH
Promenade 1
01855 Sebnitz
Tel.: +49 (0) 3 59 71/903-0
Fax: +49 (0) 3 59 71/903-19
E-Mail: info@tillig.com
25.01. announcement of the new items 2019
The new items 2019 now online:
Look forward to many interesting additions for the ranges in the nominal sizes TT, H0 and narrow gauge (H0m / H0e).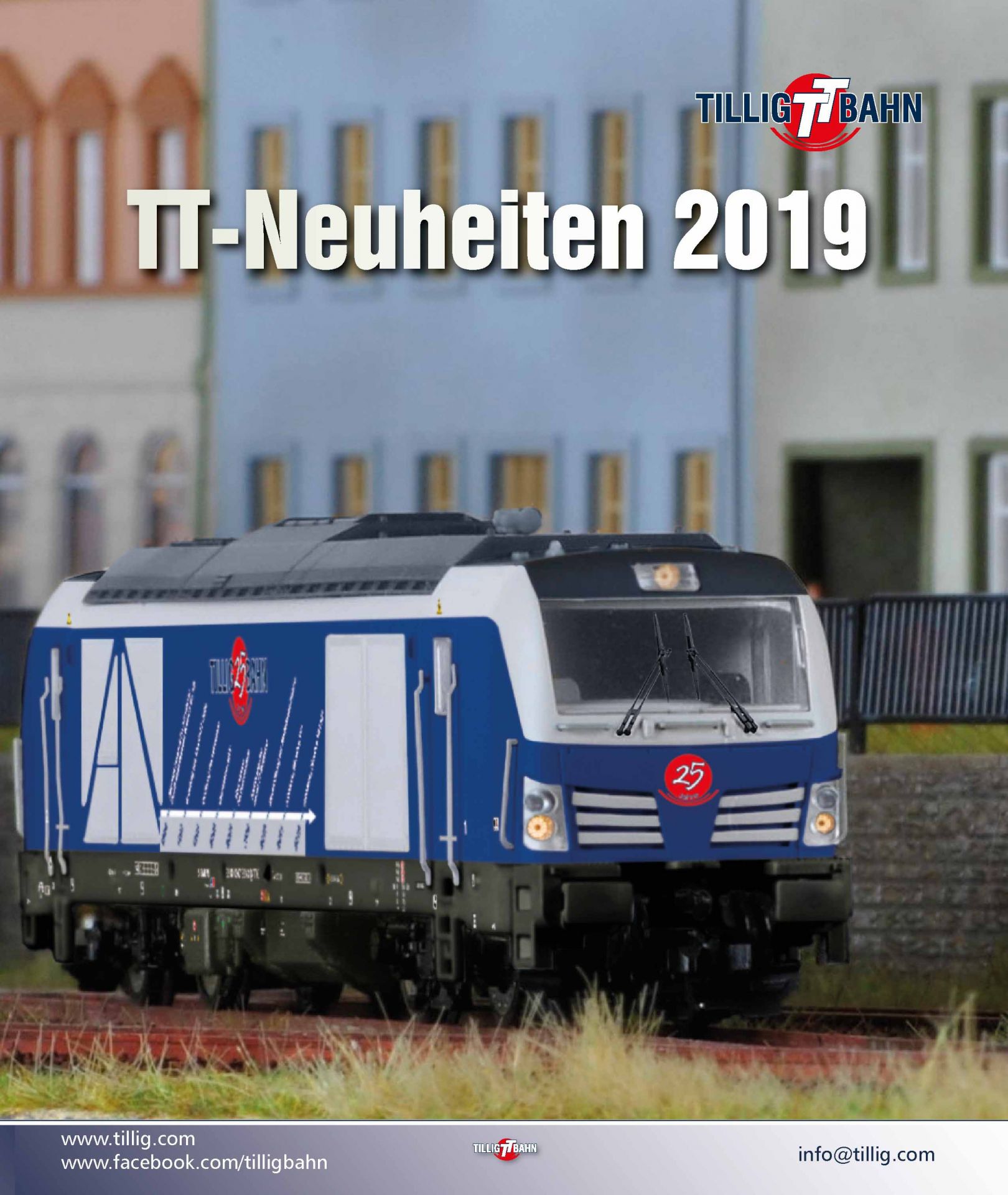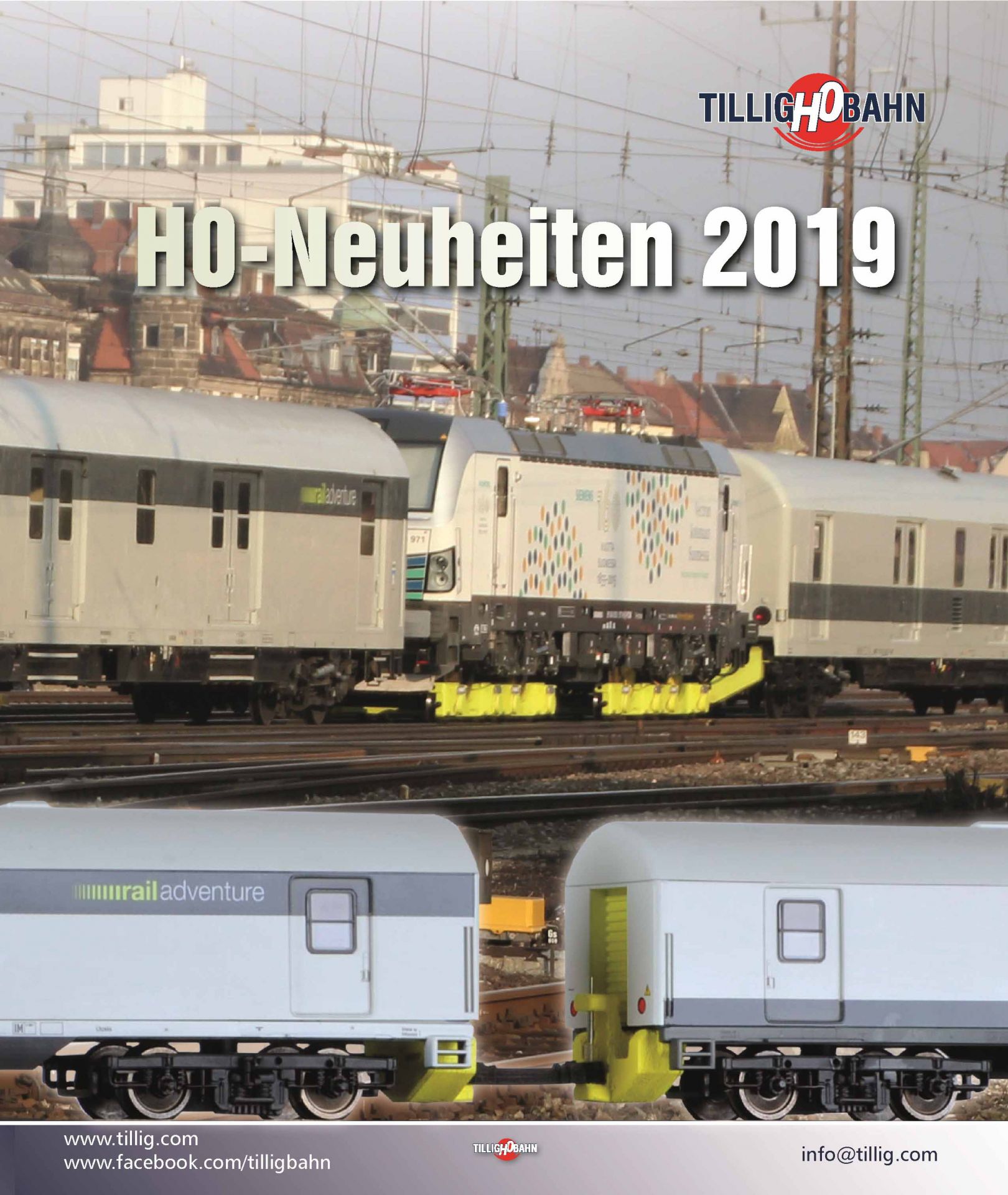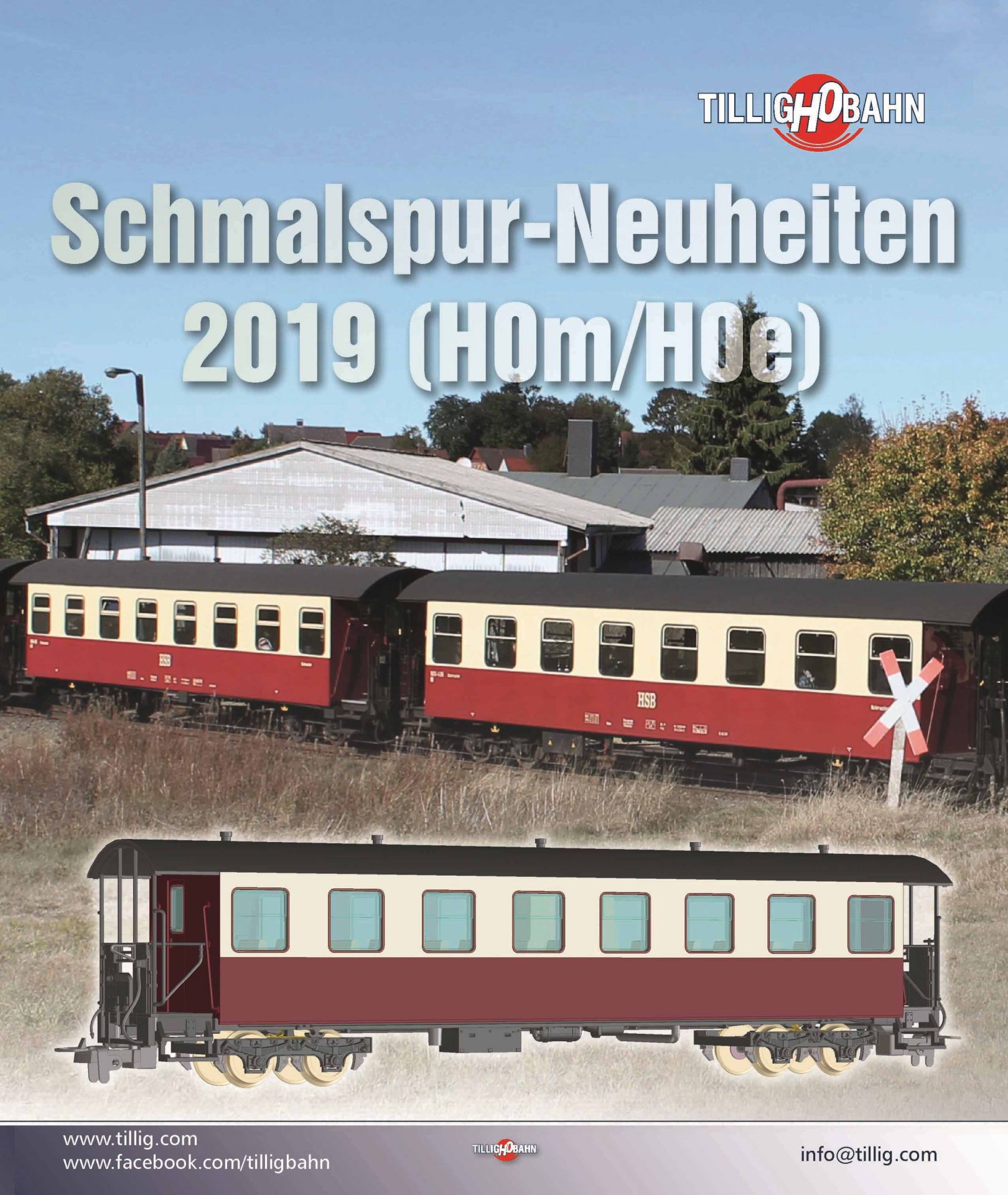 You can find the new items autumn brochure on this page by browsing or here as .pdf for download.

All new items 2019 are also stored in the product database. Just enter the keyword "New item 2019" in the product search.
You are also welcome to contact your retailer who has the new items brochure 2019 in stock for you from the beginning of february and of course your orders.
These new items 2019 are already available.
Art.-Nr.: 16692 2nd class passenger coach type Y/B 70 of the ČD, Ep. VI
Art.-Nr.: 16693 2nd class couchette coach type Y/B 70 of the ČD, Ep.VI
Art.-Nr.: 16699 2nd class passenger coach with baggage compartement of the ČD, Ep. V
Art.-Nr.: 16810 Mail waggon Post me-bll/24,2 of the Deutschen Post, Ep. IV -NEW-
Art.-Nr.: 17378 Box car of the K.Sächs.Sts.EB, Ep.I
Art.-Nr.: 17380 Box car "HAFLAG" of the DRG, Ep. II
Art.-Nr.: 17381 Box car "Kühltransit AG" of the DB, Ep. III
Art.-Nr.: 17384 Refrigerator car "Böhmisches Brauhaus" of the K.P.E.V., Ep. I
Art.-Nr.: 17386 Refrigerator car "Hofbrauhaus Rastatt" of the Bad.St.B., Ep. I
Art.-Nr.: 17389 Refrigerator car "Klosterbrauerei Alpirsbach" of the DRG, Ep. II
Art.-Nr.: 17392 Refrigerator car "Strassmannbräu Mährisch Ostrau" of the ČSD, Ep. II
Art.-Nr.: 17394 Refrigerator car "Rotterdamsche koel- & Vrieshuizen" of the NS, Ep. II
Art.-Nr.: 501870 Anniversary model "25 years TILLIG": Mail waggon Post 2 ss-t of the Deutschen Bundespost, Ep. V
Art.-Nr.: 77003 Hopper car Faccns of the GATX / Freightliner / EUROVIA, Ep. VI
We hope you enjoy the TILLIG-New items 2019.